Get Familiar: Raven Artson
As a small, independent brand, almost all our business is based on personal relationships. One longtime friend of the brand is the Contemporary Pop artist Raven Artson who has just come of the back of the reopening weekender at Amsterdam's Garage Noord and 3 EP releases. After the show we caught up with the musician to tune in, catch up and get familiar with what the past was like and where they are going.
How does it feel coming off the back of the last show?

Wow I'm still hyped... Dressing up for an event and seeing all these friends you forgot you had. It was very cathartic. I performed the 'Peak In Me' project from beginning to end and that whole story made me tear up: I laughed and I cried. Because the show happened in a club setting the songs hit different too. It was wonderful.


I saw you last year at Garage Noord DJing, how is your relationship with Dance music to?

As an artist I'm always on the lookout for new sounds and energy. There's a mysterious contradiction in life that I think is perfectly captured in clubbing. It's dark, loud and chaotic while it simultaneously accommodates hope, connection and understanding. I'm eager to explore those sounds in my music more.
So a lot of us know you because of this current project, but you were in a band before right?

Jea! As a kid I started out doing rock music, which eventually led to my journey in Mozes and the Firstborn. First as a drummer, later as a producer and finally as a songwriter too. It taught me a lot about collaboration and showed me the ropes of what touring means. My friend Bonne Reijn always referred to me as 'the Kate Moss of drummers' when he saw me play. I'll never forget that, ahah.


This transition into a more "pop" sound, what inspired it?

From early on I've been very melodic, growing up on icons like N.E.R.D., Michael Jackson and Madonna. When the music is good, it surpasses the confines of what a genre is supposed to be. What's that quote again? Every good book tells the same story in a different form? That's where I'm trying to go.

Who do you typically work with?

Basically I take on every project that feels good. Lately that meant producing for Ray Fuego and Sevdaliza and composing my first movie soundtrack for Madja Amin's 'May'. When it comes to my own projects I'm featuring artists from different scenes to create something new with that. I'm still excited I got to feature LYZZA, True Blue, Negashi Armada and Ray Fuego on the last project with me.
There was a feature from you on the recent SMIB x Patta record , how did that one come about?
Because of Covid I got stuck in Amsterdam, while my studio and belongings were still in Los Angeles. Jan Schenk was so sweet to let me use his spot at night and that's how Garrincha, Ray Fuego, GRGY and me made all these tunes in a heartbeat. Fast forward I meet Vic Crezée and he's like: 'That song that y'all did is so sick, we're putting it on the record'. And I go: 'Wait, what tune and what record?'. Then I found out 'Cyclops' made its way onto the SMIB x Patta record and featured Duvel on there. I'm glad it went down like that.
And your new record, how is it doing?
In the last year I've released three EP's and one soundtrack, and the support has been steadily growing with every drop. The last 'Peak In Me' project got a massive shout out on Jack Saunders' BBC1 show after it got premiered on The FADER. Those were two huge accomplishments for me. Furthermore, it's crazy when people stop me on the street to tell me about their connection to the songs. That's what I do it for. It's getting bigger than me.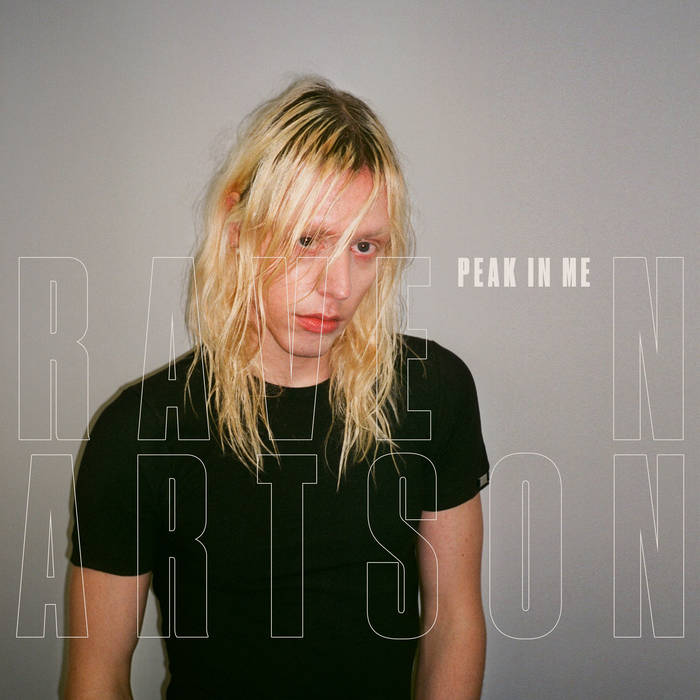 Your collection of music videos is always quite expressive, how does the visual language behind your music come together?
There's always a concept first, and then the directors and me work tirelessly to translate that concept into a cohesive visual story. Looking back at the videos I released so far they focus on opening up and breaking free. Those were important themes to me. As I'm always evolving in my personal life I feel like my next music project might grow in a different direction visually too.
What can we expect in the upcoming months from you?
Actually I'm preparing a gigantic release next month. On August 6th we're premiering a short movie that I play the lead role in and composed the soundtrack for. It's called 'The Performer (And Some Brief Thoughts On Beauty From Upper Management)' and is directed by Folkert Verdoorn. The movie is a reflection of the modern messiah complex. Of the similarities between religion and temporary pop culture. We look for answers in our idols and have, to some extent, replaced churches with venues. I'm super proud of what we've accomplished and can't wait to share.